Skip to the content

BLOODY MARY (5)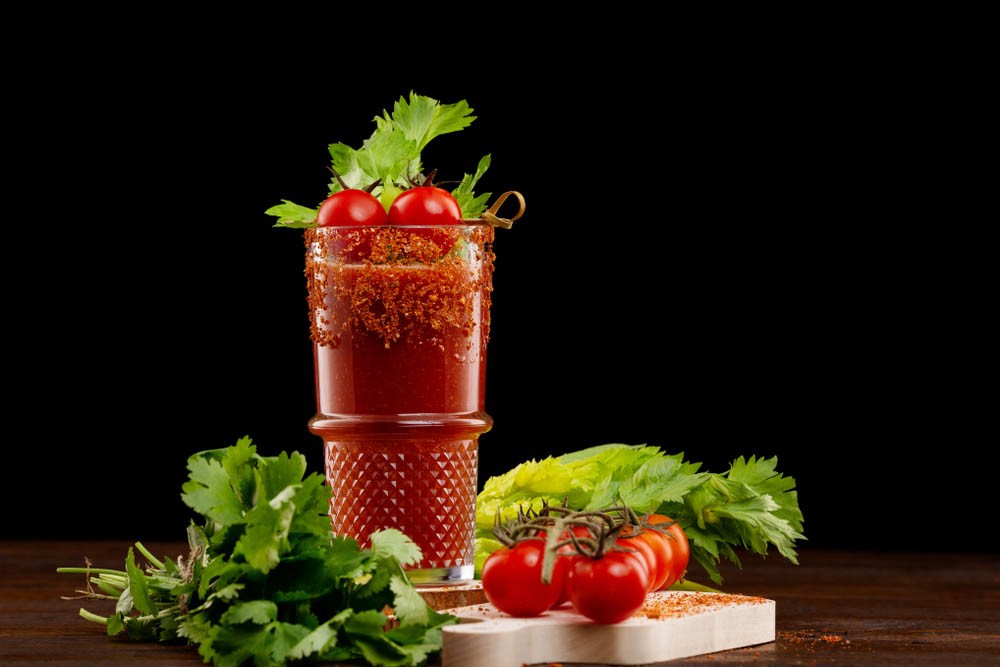 .
150ml Mala Peruviana Red
25ml vodka
25ml sherry
Dash of lemon
Salt and pepper to taste
Rim: salt & sweet paprika
Garnish: celery stalk, cherry tomato
Bloody Mary Preparation
First cut a lime or lemon wedge and moisten the rim glass with it.
Then put the glass in to the mix with salt and smoked paprika.
Add all ingredients into a glass and stir until salt dissolves.
Fill glass with ice
Garnish with celery stalk, cherry tomato.
Share it to social
Top