Skip to the content

ASIAN MALA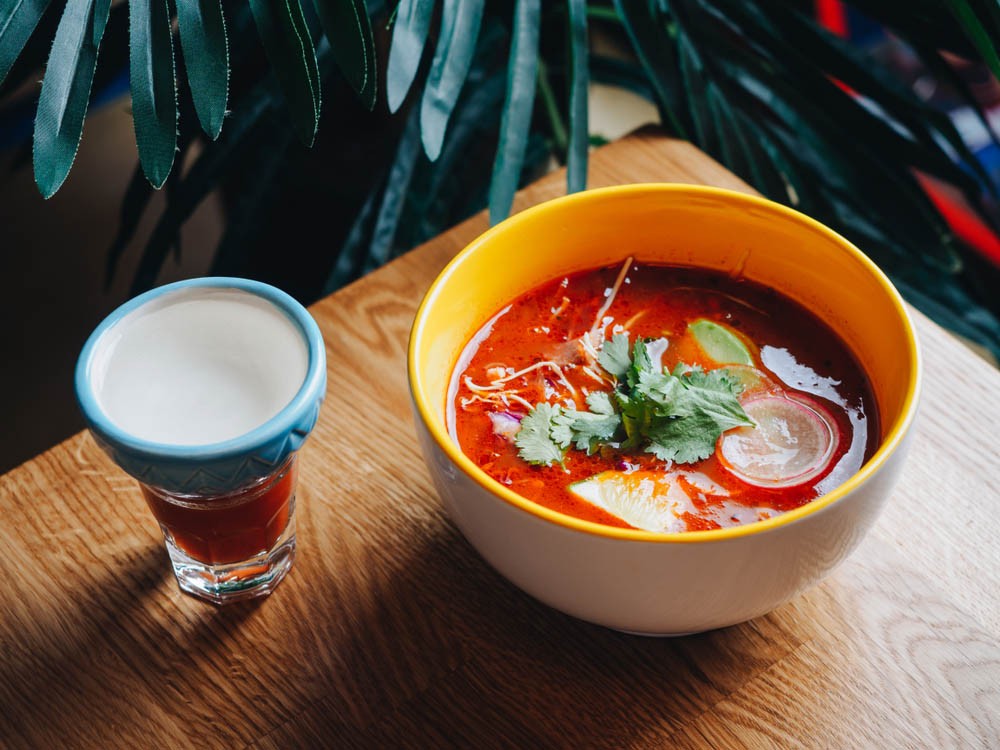 .
120ml Mala Peruviana Red

1/2 teaspoon fish sauce

1/2 teaspoon soy sauce

1/2 teaspoon chili garlic sauce or Sriracha

1/8 teaspoon wasabi paste

40ml sake

Pinch black pepper

Pinch  celery salt

Garnish: lemongrass, lime & celery
ASIAN MALA Preparation
Mix all ingredients together. Stir well with quality ice.

Test for heat and add additional chili garlic sauce if needed.

Pour into a bowl without ice and garnish with pieces of lemongrass, lime &       celery.

Serve with a shot of plain Mala Peruviana red and sake on top.
Share it to social
Top