Skip to the content

Champagne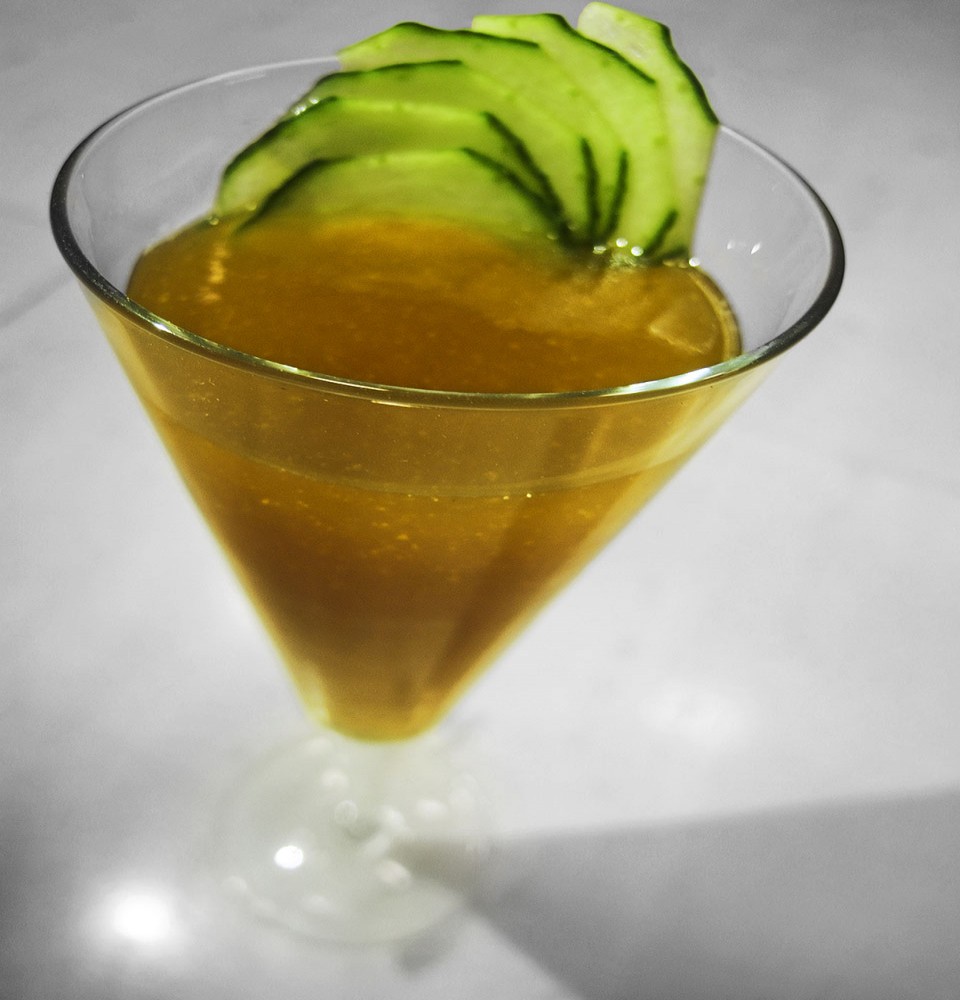 .
250ml Mala Peruviana Red or orange
1 teaspoon Worcestershire sauce
1 teaspoon fresh lemon juice
Tabasco sauce
Drained bottled horseradish
Oyster liquor, reserved from one dozen oysters (optional)
Good-quality Champagne
Salt – pepper
Champagne COCKTAIL Preparation
 Stir all ingredients in small pitcher or large bowl and refrigerate until cold, about 1 hour.
Add about 2 ounces mixture to 6 Champagne flutes, then add splash oyster liquor to each, if using.
Top each flute with 4 ounces Champagne and serve.
By Audrey Saunders
Share it to social
Top