Skip to the content

JALAPENO BLOODY MARY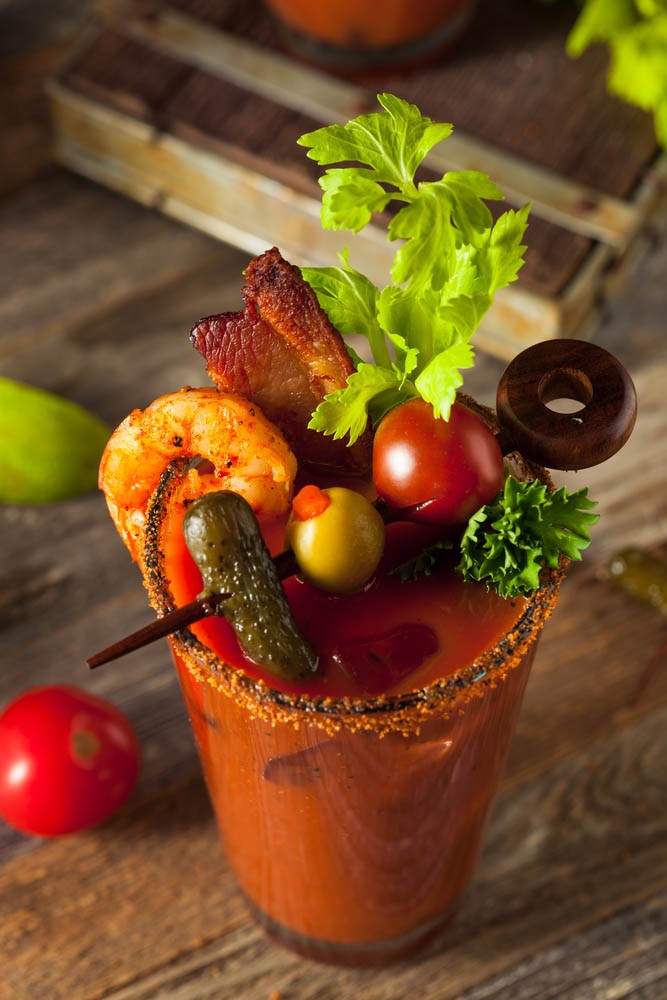 .
120ml Mala Peruviana Earth
30ml pineapple or orange juice
4 dash worcestershire sauce
15ml lemon juice
1-2 tablespoons jarred high quality horseradish, to taste
3 dashhot sauce, to taste
1/2 teaspoons old bay seasoning, plus more for the rim
pinchblack pepper
sweet paprika for the rim
50ml vodka
crispy bacon, shrimp on paprika, celery stalk, olive, baby cucumber, cherry tomato for serving
Bloody Mary Preparation
In a shallow bowl combine 1 part old bay seasoning and one part sea salt.
To serve, run a lemon wedge around the rim of each glass, then dip through the seasoning mix.
Add ice and pure the Mala Peruviana Earth, vodka, orange juice, worcestershire, lemon juice, horseradish, hot sauce, old bay seasoning, and pepper.
Stir until fully combined. Taste and adjust seasonings as desired.
Taste and if too spicy, add a splash of pineapple juice to tame the heat.
Garnish each drink as desired with celery stalk, crispy bacon, shrimp, olive-baby cucumber-cherry tomato and serve.
Share it to social
Top