Skip to the content

Michelada (1)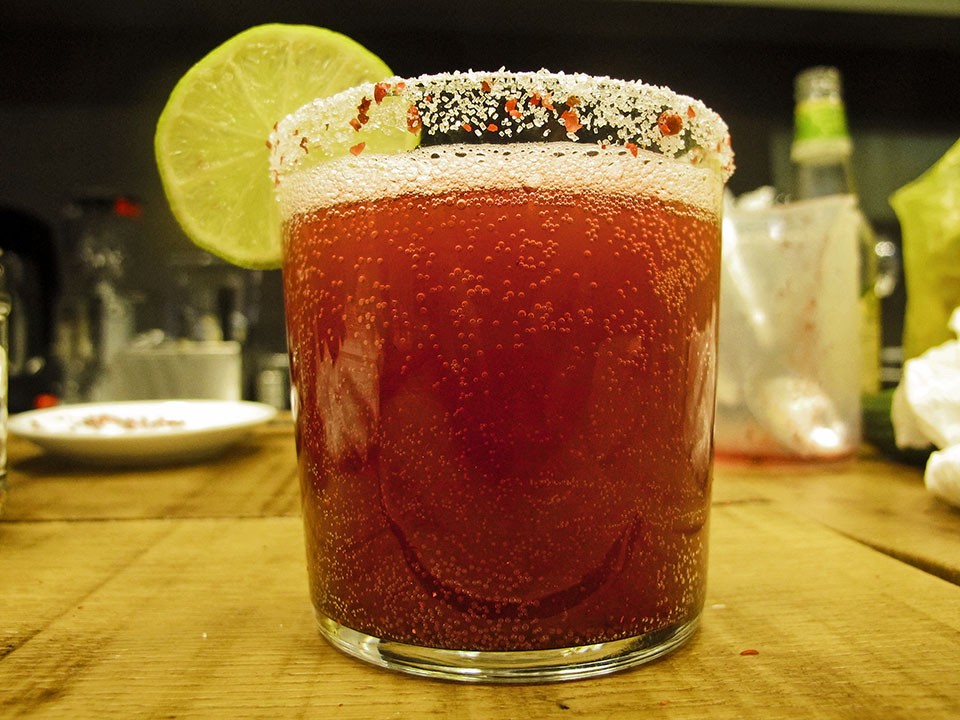 .
90ml Mala Peruviana Red or Fire
330ml Mexican Beer
2 tablespoon kosher salt
1 tablespoon chilly powder
2 dashes of tabasco
2 dashes worcestershire sauce
Juice of 2 limes
Michelada Preparation
Mix kosher salt and chilly powder in a small bowl.
Rub the rim of a tall glass with the lime, then dip into the powder mix(kosher, chilly)
Mix all the ingredients except beer into the shaker.
DON'T shake
Fill the glass with ice and mix from the shaker.
Then top with the beer and stir. Squeeze the lime wedges over the top and drop into the glass.
Share it to social
Top